The Library will CLOSE on Monday, May 17th
and REOPEN on Tuesday, June 1st
to reset after renovation
We apologize for any inconvenience.
***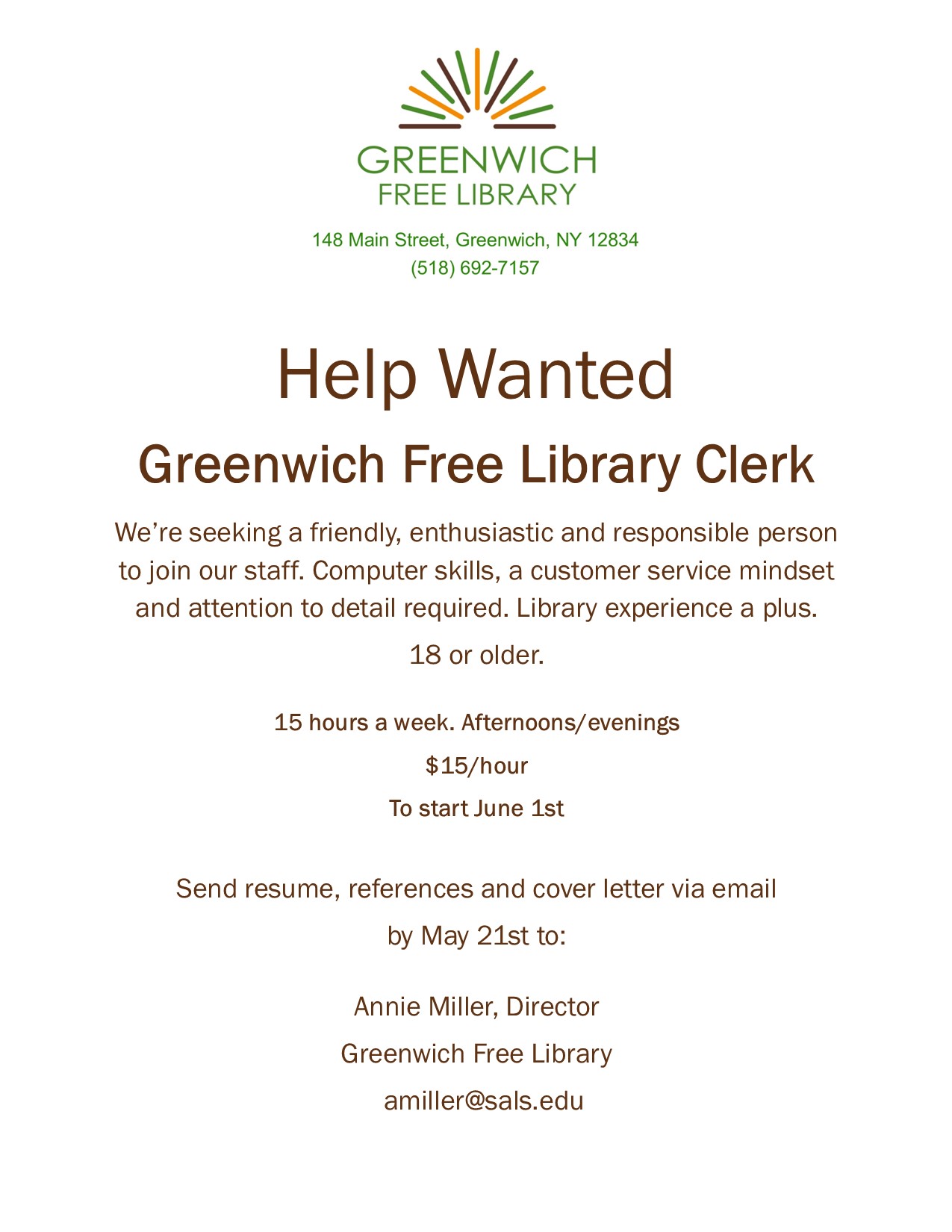 The Library is open for Contactless Pickup Only
Books, movies etc. can still be requested through the SALS catalog for curbside pickup.
All Greenwich and SALS materials can be returned here in Greenwich.
Monday - Friday 9-5
Saturday 10-1
All pick ups and drop offs will happen at the front (Main Street) entrance.
Please call if you need any help.
***
Board of Trustees Meetings are held on the third Wednesday of the Month at 7pm.
Due to COVID 19 restrictions, meetings will be conducted using Zoom until further notice.
Please email amiller@sals.edu for the link.