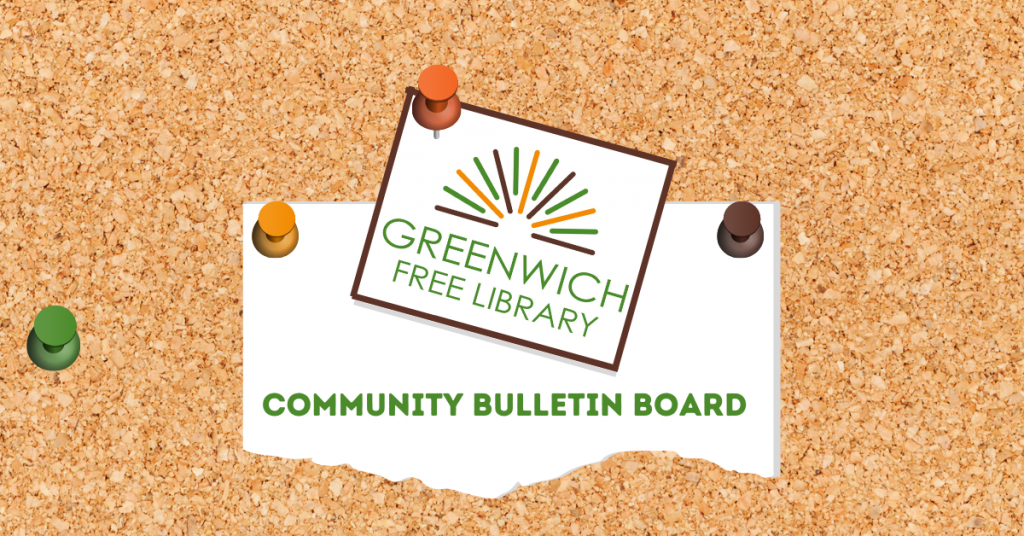 Welcome to our
Community Bulletin Board!

If you would like to place an announcement please click on the bottom right hand corner of the bulletin board to sign up with hootboard (it's free!) or click here. You can then follow the instructions to make a post.
ALL POSTS ARE SUBJECT TO APPROVAL.
What we allow: special events, fundraisers, programs, health information and other pertinent information that benefits the residents of our library service area.
What we do not allow: lost and found, items for sale (other than fundraisers),
business or political advertisements, private messages, or inappropriate content.
This list is not exhaustive.
Please allow up to 72 hours for your flyer to be posted.
If you have any questions please contact us!