Welcome!
We are excited be hosting this Monarch Raise and Release Program through through the Fall of 2020.
Kits will be handed out soon to those of you who signed up.
Didn't get a kit? Don't worry!
All of our Raise and Release instructions can be found here and done at home with minimal supplies!
So let's get started!

Please join your fellow raisers in our dedicated facebook group by clicking here. This is where we hope you will post pictures and tell us all about where you found eggs, how much your larvae are eating, what instar you believe your caterpillars are in and finally your tag and release videos!
---
---
Resources to help in your Raise and Release Adventure!
Free Butterfly shows with your library card on Kanopy!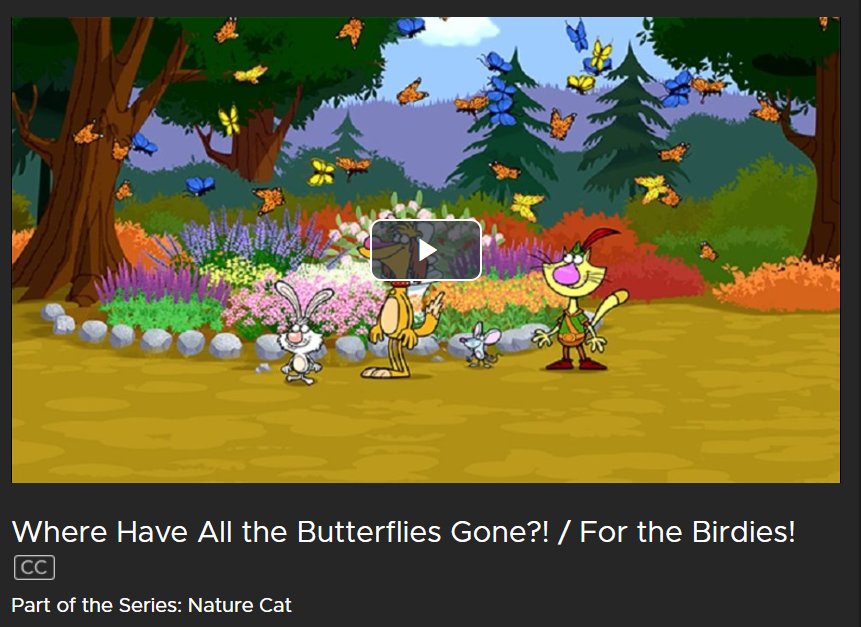 Nature Cat- Where Have All the Butterflies Gone?! Oh no! A long-awaited play date with Daisy's butterfly friends is at risk because there are no flowers around for the butterflies to feed on. When all seems lost, Nature Cat steps up to save the day. He and his pals decide to build a new butterfly garden before the butterflies have to fly off.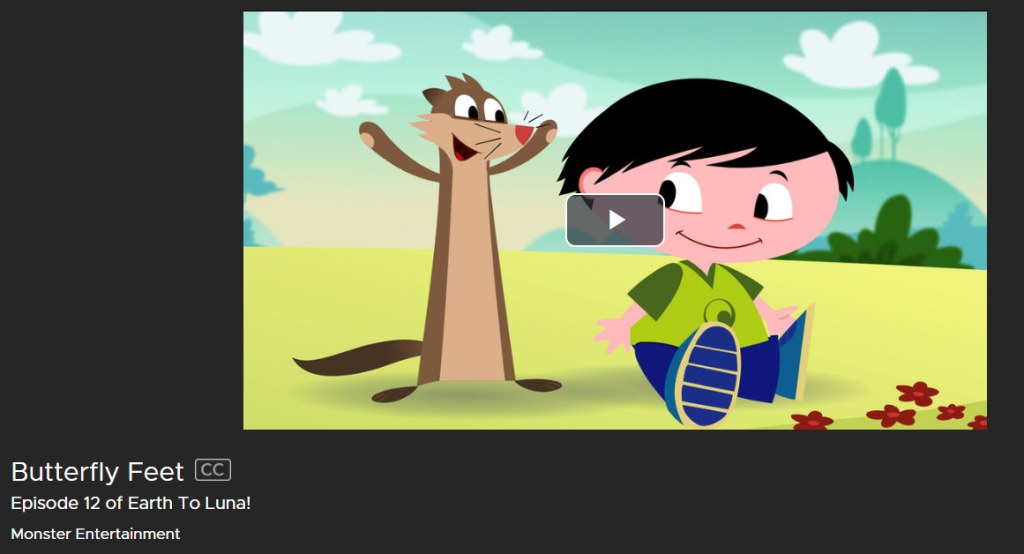 Earth to Luna!- Butterfly Feet Luna, Jupiter, and Clyde are enjoying themselves following a little butterfly as it flutters about the garden. But upon closer examination, they notice something quite curious, the little butterfly seems to be rubbing her little feet on flowers and rubbing her hands together. And they've just gotta know, what's going on here?!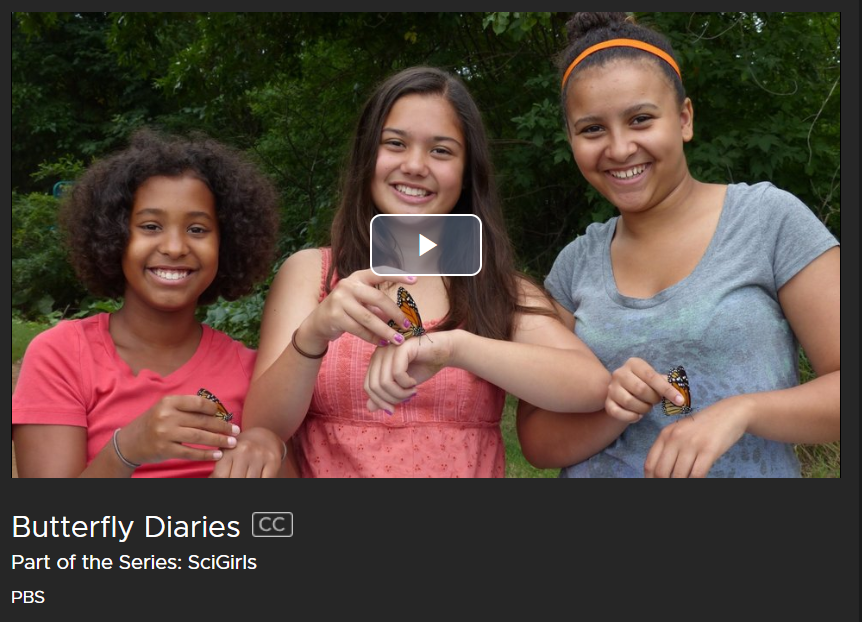 SciGirls- Butterfly Diaries Mimi and her friends explore a Minnesota milkweed patch, counting monarchs to help scientists track the butterfly population. These SciGirls then raise monarch caterpillars, and use a video diary to capture their metamorphosis into butterflies.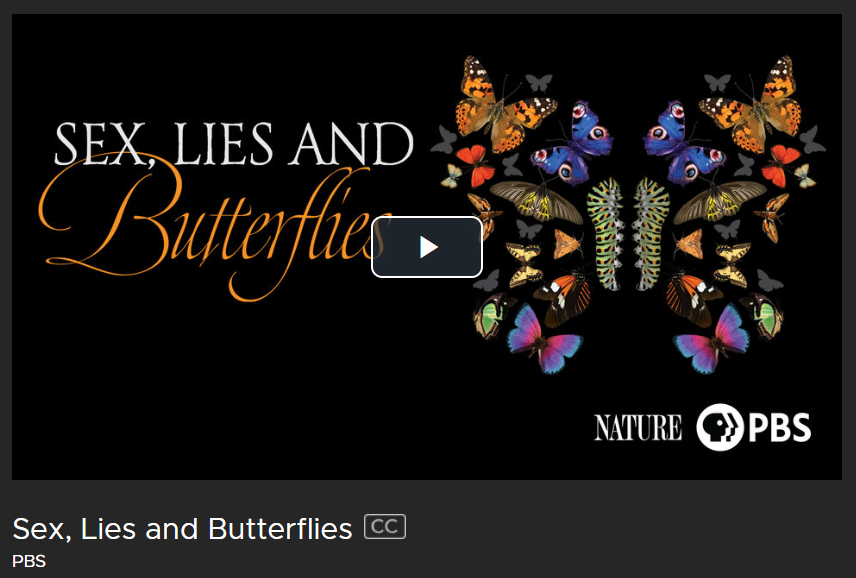 PBS NATURE- Sex, Lies, and Butterflies Explore the astounding abilities of butterflies – 360deg vision, deceptive camouflage, chemical weaponry and fantastic flight. Look beyond their bright colors and fragile beauty and follow them on one of the greatest migrations on earth.